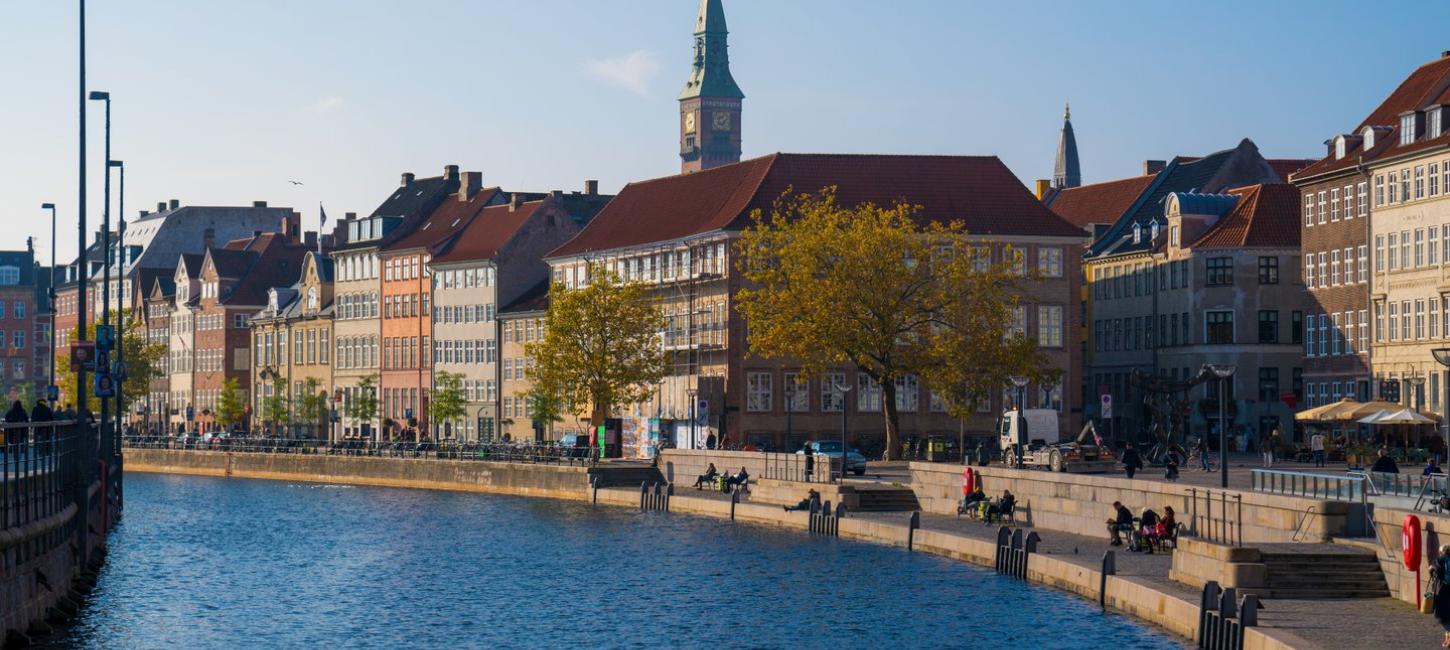 Ne manquez surtout pas l'automne à Copenhague
Une ambiance spéciale se dégage en automne à Copenhague. Il y règne une certaine atmosphère tandis que tous les espaces verts prennent des couleurs dorées et jaunes et que l'art de vivre à la danoise, ou encore la tendance « hygge » commence à prendre de l'ampleur.
The complete guide to autumn in Copenhagen
Orange is the new green, as the air gets crisper and the days shorten. Autumn (or fall) days in Copenhagen are a little less crowded and a peak season for "hygge". Expect a mix of beautiful, sunny days - even some late summery ones calling for long walks outside, and the occasional wet or windy ones calling for indoor activities. Either way, this guide got you covered. 
Découvrez la ville comme le feraient les habitants.
L'amour des habitants de Copenhague envers leur vélo ne vous surprendra probablement pas. Il s'agit tout simplement du meilleur moyen pour se déplacer en ville. Non seulement c'est rapide et facile, mais c'est sans aucun doute aussi le meilleur moyen de vous déplacer si vous voulez voir, entendre et ressentir le pouls de la ville.
Food and drink isn't just food and drink
Warm yourself on a world-class cup of coffee or how about eating with locals that you have just been seated with? Fancy a lager in historical surroundings? Here you'll find an array of good food and drink experiences, which offer a little more than the usual
Urban farming and Architecture
Parks and green oases have always been an integral part of Copenhagen, but lately, something new is happening. Gardens are established all over the city, on rooftops, on former industrial sites and so on. Locally grown crops are a thing now. Copenhagen is constantly evolving and the city planning and infrastructure are having a direct effect on the people both living and visiting here.
Agriculture urbaine et architecture
Les parcs et les oasis de verdure ont toujours fait partie intégrante de Copenhague, mais depuis peu, un nouveau phénomène fait son apparence. Des jardins s'implantent un peu partout dans la ville, sur les toits, sur d'anciens sites industriels, etc. Les cultures locales sont à la mode maintenant. Copenhague est en constante évolution. L'urbanisme et les infrastructures ont un effet direct sur les personnes qui y vivent ou qui la visitent.