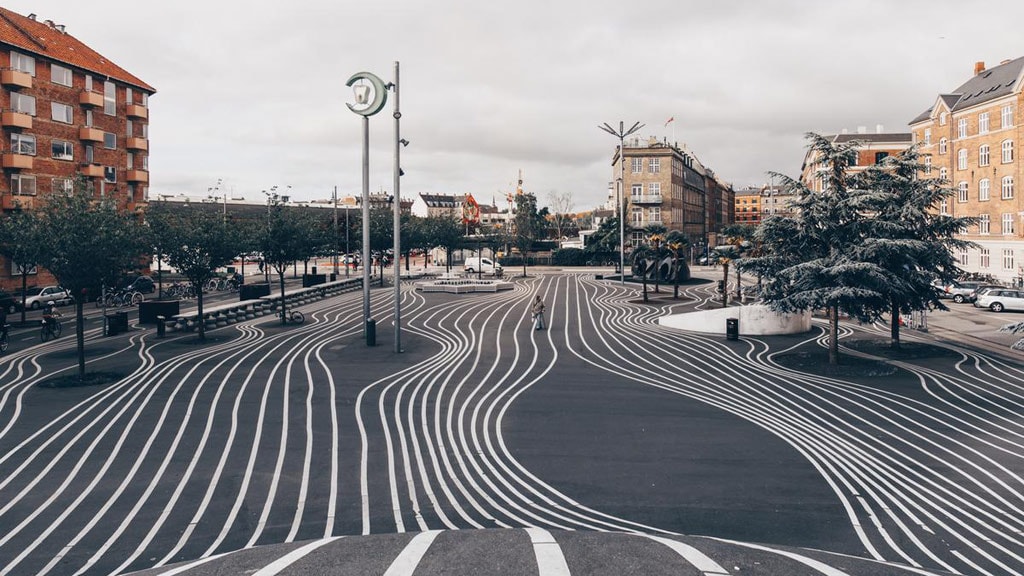 Superkilen park
Superkilen is a urban open space in Nørrebro located in the Quarter of Mimersgade. The park is divided into three main areas: The Red Square, The Black Market and The Green Park.

While The Red Square designates the modern, urban life with café, music and sports, The Black Market is the classic square with fountain and benches. The Green Park is a park for picnics, sports and walking the dog.

Diversity in Nørrebro

Superkilen exudes diversity, and the park will be like a world exhibition filled with interesting things from around the world.

Among other things, you can experience a fountain from Morocco or a sculpture from Japan.