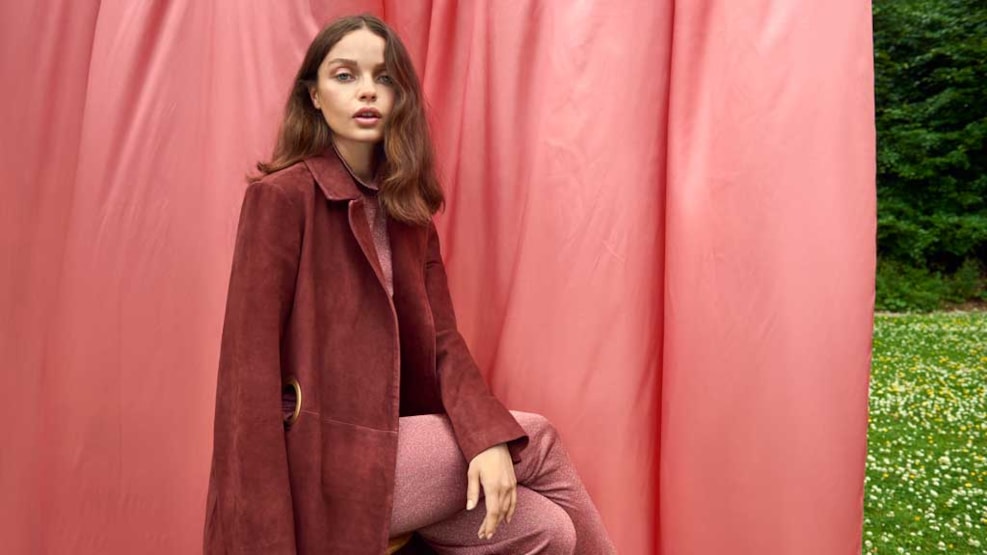 Stine Goya
Breaking from the norm of Scandinavian fashion with colour, print and ever-evolving collections – visit Stine Goya to get inspired and express your unique individuality.
A break from the Scandi norm
For those of you who think Scandinavian design is all about minimalism and understated colours, think again. Stine Goya launched her fashion label back in 2006 with a desire to break from the Scandi norm. Her clothes are all about the power of colour and print. That clothes can be empowering and express true character while being timeless and wearable.
By working at odds with the aesthetic of her heritage, Goya has successfully carved out a unique position on both the local and international fashion stage.
Breaking new ground in Scandinavian fashion
Goya is known for pioneering Copenhagen's colourful print trend; creating empowering prints that are more about individuality and colour as opposed to repetitive, more muted patterns. Counting Hailey Bieber and Kendal Jenner among her most recent fans, Goya has started to embrace knitwear.
In Goya's most recent collections you can also see experimentation with shape while maintaining a colourful brightness not only through prints but also block colours. The flagship store in central Copenhagen is just 34 square metres, but completely reflective of the Goya brand itself. Colourful and with intriguing, textural materials like brass, marble, and coloured glass, this is the place to get the full Goya experience.