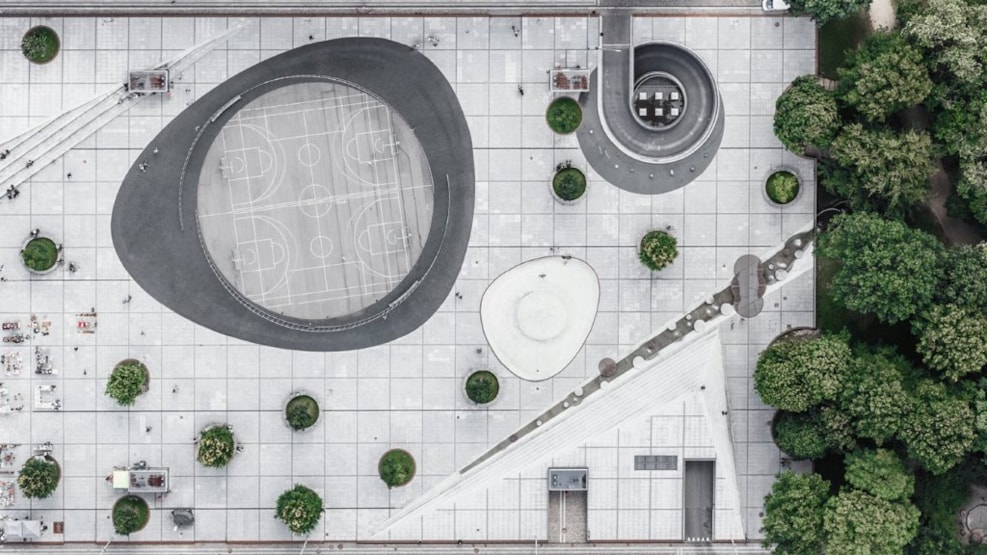 Israel's Square
Five million people's urban living room
That's how many people stop by the area around Israel's Square in Copenhagen's city center every year. Designed by the progressive Danish architecture company COBE, the square is located right between the lush Ørsted Park and Copenhagen's popular food halls, Torvehallerne.
Israel's Square has undergone quite a few transformations through the years before it got the top modern makeover it features today. Way back, it was part of the ring of fortifications surrounding Copenhagen – some of which still exist at Christianshavn – but as the city grew bigger, the fortifications were outgrown and had to be demolished. A big vegetable market then moved in and for many years created a lively urban area, but as the demand for parking space in the city increased, it was taken over by a car park in the 1950's.
With COBE's reinvention of the square, the cars have been "swept under the rug" (into an underground carpark), and the space has been handed back to the public. Basketball courts, skate spots and staircases invite the neighborhood to use the plaza for leisure and sports, and one end is even connected to Ørsted Park, where your outing can be continue in beautiful, green surroundings.