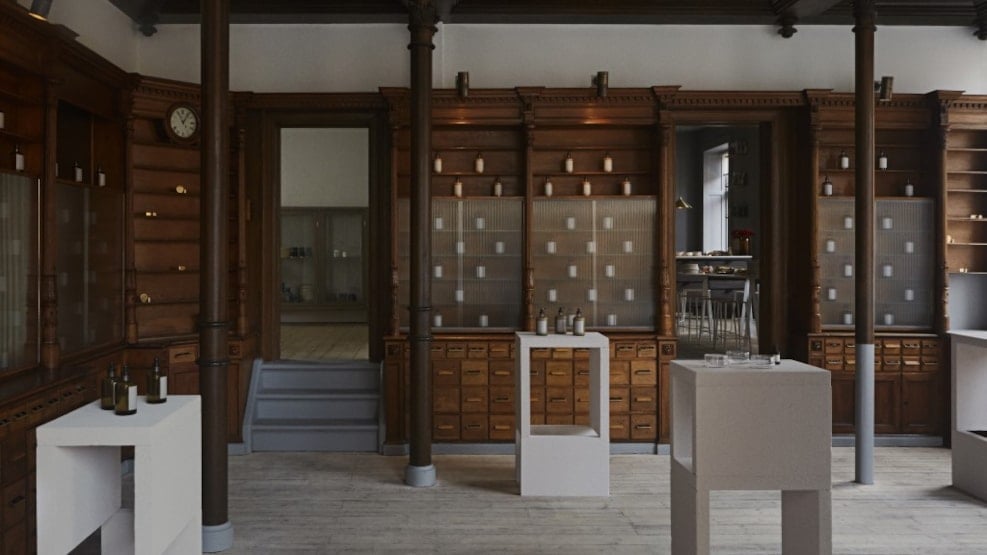 Frama
On a quiet street in the royal quarter around Nyboder, Frama Studio Store lies nestled in the old space of St. Pauls Apotek, dating back to 1878. Frama operates in various creative fields and produces beautiful designs in furniture, lighting, kitchens, books, and apparel.
Frama Studio Store in Copenhagen is Frama's creative headquarters. The store showcases its timeless, modern, and simple designs in beautiful contrast to the classic interiors of the old pharmacy. Being in the old pharmacy goes well with Frama's creative line of combining the classic with the contemporary.
Frama's designs are known to focus on the use of natural materials, quality, and simple geometrics. This is how they maintain the timeless yet modern look they're known for. Frama has stores in seven cities around the world, with locations in both Mexico City and New York. Their straightforward and extremely graphic approach to design is what makes their style so captivating and aesthetically beautiful.
Besides producing and designing, Frama also doubles as a creative consultancy. I collaboration with architects and designers, they develop bespoke design solutions for their customers.
Frama introduced yet another dimension to their multifaceted and ever-dynamic Studio Store space which is now also home to Apotek 57, a café within the walls of the store. Apotek 57 serves daily feature house-made seasonal foods and seeks to be an inclusive gathering place for the local community and design enthusiasts from around the world.