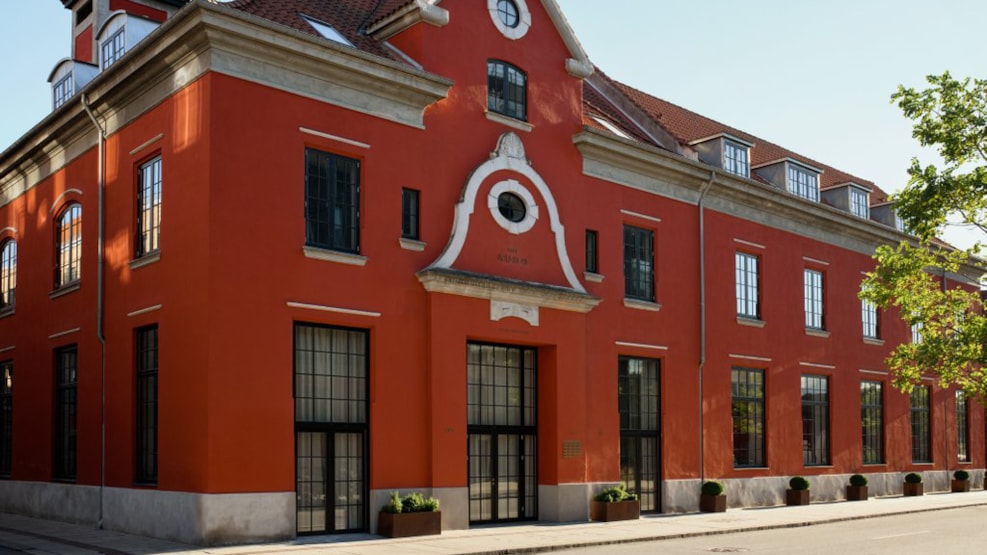 Audo House
In Copenhagen's fast-growing new neighbourhood, Nordhavn, Audo House combines creativity, hospitality, and human interaction.
Formerly known as The Audo, Audo House is a unique concept that unites a café, restaurant, concept shop, event facilities and showroom, as well as an exclusive residence, in a single, community-building universe.
Housed in a renovated former merchant's building, Audo House stands out architecturally as one of the oldest buildings in Nordhavn - an area once home to heavy shipping industry and now characterized by newly erupted high rises, harbour front stores, cafés and public harbour baths all making Nordhavn a highly coveted neighbourhood in Copenhagen.
The brand actively partners with leading architects and interior designers from around the world including Norm Architects. Audo is an ever-changing yet always welcoming home for international creative individuals to collaborate, experiment and inspire one-another.

Ten homely rooms
The residence in Audo House has a total of ten rooms, all of which are furnished differently with designer furniture from Audo Copenhagen. These abundant rooms help you feel right at home with clean lines, products from Audo Copenhagen and carefully curated art, books and vintage. Choose your favorite colour story and sleep in a cosy yet spacious room under the exposed wooden beams that recall the rich history of the building.

Audo House is open for everyone to explore, so go visit if you should ever find yourself in Copenhagen. Have a cup of coffee. Look around. Let yourself be immersed in the curated universe to find inspiration and like-minded creatives. 
Discover a vibrant tapestry of experiences at Audo House, offering an array of activities such as hands-on art workshops, engaging talks, community events, and bespoke perfume-making sessions throughout the year.