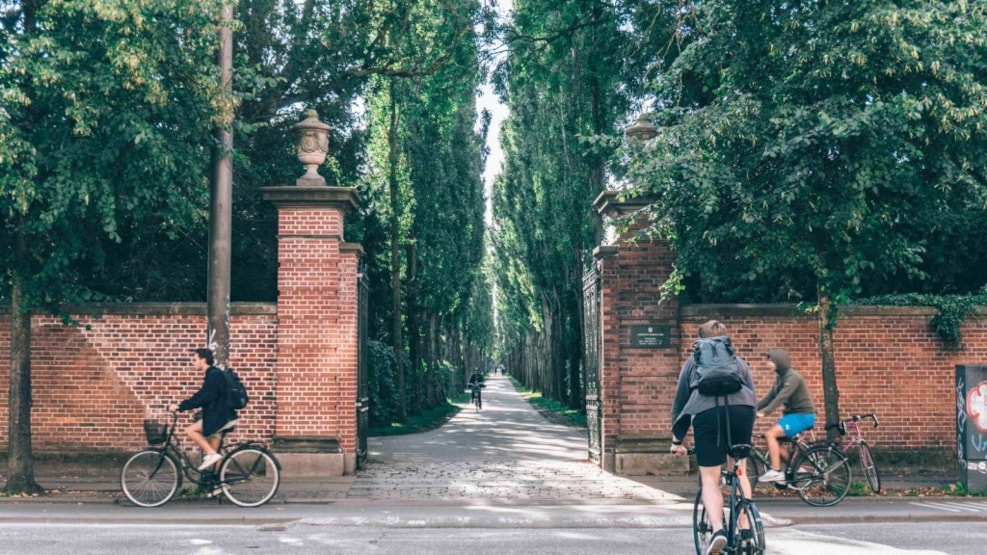 Assistens Cemetery
The city's celebrated hybrid space: a churchyard-turned-city park.
Burial ground, green oasis, cultural treasure. Denmark's best known cemetery, Assistens Churchyard, is the final resting place of many famous Danes, like Hans Christian Andersen and Søren Kierkegaard.
It's also a fun place to visit, take a stroll, cycle, run or just have a picnic, as Nørrebro's primary green space.
For more than 250 years, the people of Copenhagen have buried their dead - known and unknown - at Assistens Kirkegård cemetery. Today the cemetery is one of the Nørrebro area's most interesting and lush green oases, where both locals and visitors go for a stroll.
During your walk, you will see thousands of gravestones of notable people from the last centuries of Danish history – Hans Christian Andersen and Søren Kierkegaard being the most famous. You'll also discover the graves of physicists H. C. Ørsted and Niels Bohr and – closer to our own time – the poet Michael Strunge and singer Natasja Saad.